August 14, 2013 § Leave a comment
Lyle Lovett promotes his new line of western shirts on Esquire.  A collaboration with Hamilton Shirts, these beauties will be known as the "Lyle Lovett Western by Hamilton Shirts," available for a whopping $265 this fall.  Get this same awesome look from Vintrowear for $25.  Looks like his don't have snaps.  Don't worry, ours do.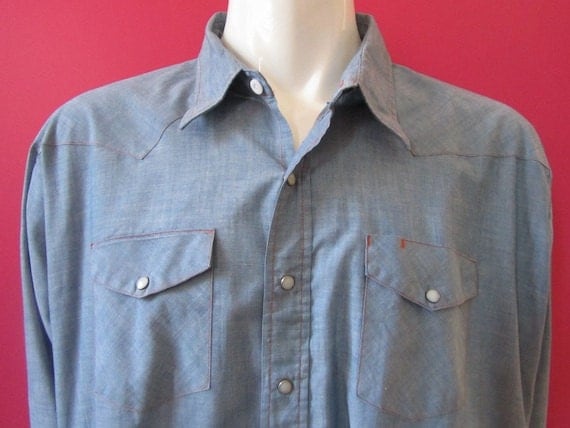 January 2, 2012 § Leave a comment
Our vintage hand-sewn chambray two-toned cowboy shirt was featured in a Etsy treasury:
Happy New Year from the cowgirls at Vintrowear!
November 15, 2011 § Leave a comment
Vintrowear has been featured in three, count 'em, three Etsy treasuries!
Lucky in Love – A rhapsody in purple, spotlighting one of our classic Ely Cattlemans, this one a perfect plum with magenta stripes.  And you know what the man says, when it comes to luck we make our own!

Mod Podge – Featuring our Ben Sherman western style shirt with its iconic Union Jack and Royal Air Force roundel snaps.
Baby Blue, Like the Colorado Skies – A variation on the theme, "Songs by George Straight," this treasury includes our two-toned hand-sewn western, a wholesome chambray topped by a cornflower blue print yoke with matching pockets.
And each of these lucky shirts are surrounded by some unique Etsy items of equal aesthetic excellence!